The Missing Patch - Global Grooves Making and Storytelling project!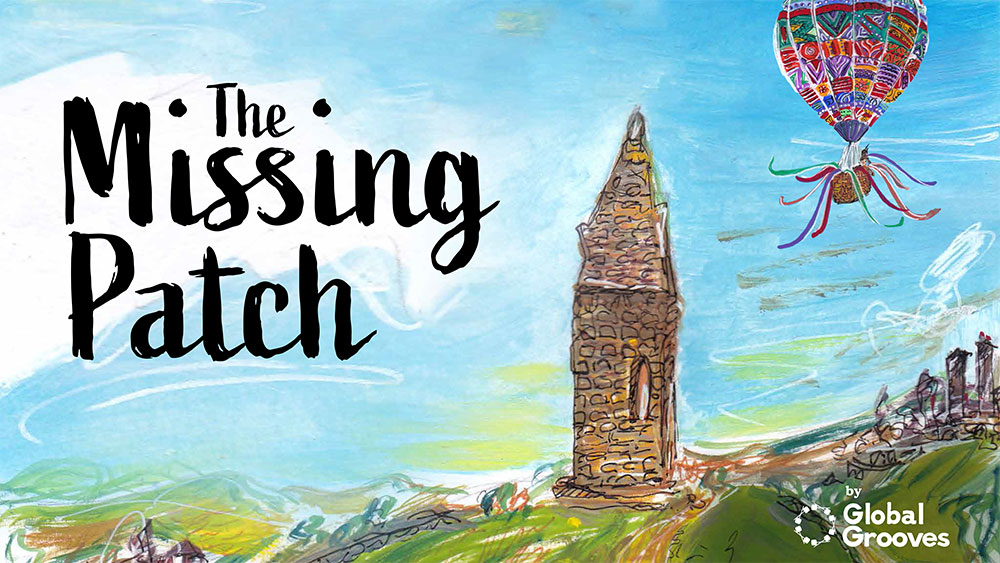 The Missing patch is an exciting new creative project to get involved in brought to you by Global Grooves a creative arts organisation specialising in Carnival.
Read our online story here https://themissingpatch.org/ and help us find the missing patch! You can get involved in three different ways:
1. Request a batik patch kit
We will send you a kit containing fabric, wax, dye and instructions to make your very own batik patch. When you're happy with your patch, you can send it back to us and we will be collating all finished patches and stitching them together to create a hot air balloon skin – or envelope, as they're technically called – ready for Carnival.
2. Scan us a picture of your own creation
If you don't fancy batiking but you do want to get involved, then we'd love to see your own creations! Take a dinner plate and draw round it to make your patch (don't worry, we accept all sizes!) and decorate your patch with whichever materials you like best. Crayons, pastels, paint, fabric, washi tape, diamante… the choice is yours! Scan or take a good picture of your creation ande-mail or upload ti to us. We will then print your design onto fabric, ready for assembly into the hot air balloon envelope.

3. Don't fancy making something?

Then no worries! We would like you to tell us what happens next in the story. How does the strange man get hold of his missing patch? What happens to the characters in the story? Does the balloon make its way from Tameside to Rio in time for Carnival? What happens along the way?
Send your poems and stories to us and our artists will create a digital book about our hot air balloon and its journey to Carnival.
For full details of how you can get involved and submit your work visit our dedicated The Missing Patch website https://themissingpatch.org/
What's involved?
Visit Global Grooves website https://themissingpatch.org/ which has all the details of how to get involved and how to submit your creations!
Why get involved?
This is a great project to develop your creative skills and share your work which will be transformed in to fantastic carnival pieces and a digital book!
How to get involved?
Step 1: Log in to your Take Part account
Step 2: Accept the challenge so we know you are taking part
Step 3: Visit Global Grooves website https://themissingpatch.org/ to find out how to take part in this brilliant project.
Ideal Skills
Reading/Storytelling
Working with Children 6 - 12yrs
Ideal Interests
Creative and Arts
Design
Learning and Education