CREATE A PAVEMENT MURAL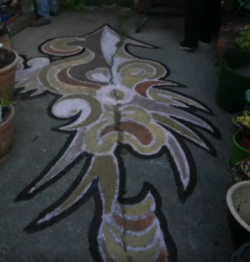 What's involved?
Watch the video in the link below to see how to get started in creating your own pavement art.
There are a few tips on the types of materials you can use as well as design ideas.
Why get involved?
- Develop and learn a creative skill
- Get others involved and have some fun
- Brighten up your outdoor surroundings!
How to get involved?
Step 1: Log in to your Take part account
Step 2 : Accept the challenge so we know you are taking part!
Step 3: Complete the activity and post your creations on social media using the #takepartoldham #loveOldham
Ideal Skills
Design & Illustration
Working with Children 0-5yrs
Working with Children 6 - 12yrs
Ideal Interests
Creative and Arts
Design
Learning and Education