Make a rainbow mobile for your window!
Artist Gordon Banks demonstrates how to create and decorate your own rainbow mobile with a variety of materials, inspired by our outdoor and indoor environment.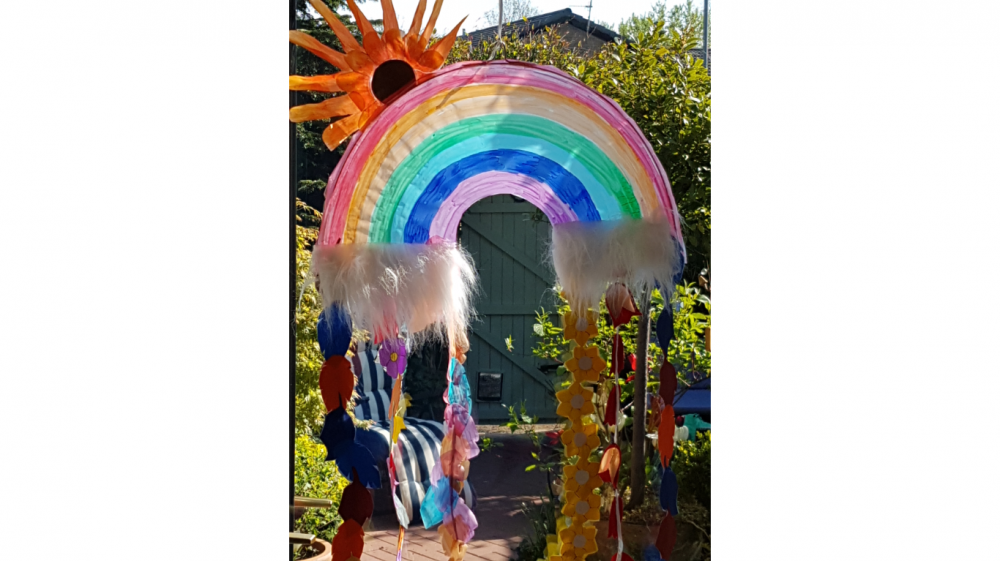 Follow the instructions below to make your brilliant rainbow creation!
What's involved?
Please click on the YouTube link to watch the video for full instructions on how to make your mobile.
To download a template click on the Gallery Oldham link or come up with your own designs!
https://galleryoldham.org.uk/wp-content/uploads/2020/05/Rainbow-mobile-and-decoration-template.pdf
Why get involved?
Get creative, have fun, learn and improve your art and craft skills!
How to get involved?
Step 1: Log in to your Take Part account
Step 2: Accept the challenge so we know you are taking part
Step 3: Watch the video link for full instructions.
Step 4: Share your work with us via the I Love Oldham Facebook page and #galleryoldham.
Ideal Skills
Working with Children 0-5yrs
Working with Children 6 - 12yrs
Ideal Interests
Creative and Arts
Design
Learning and Education