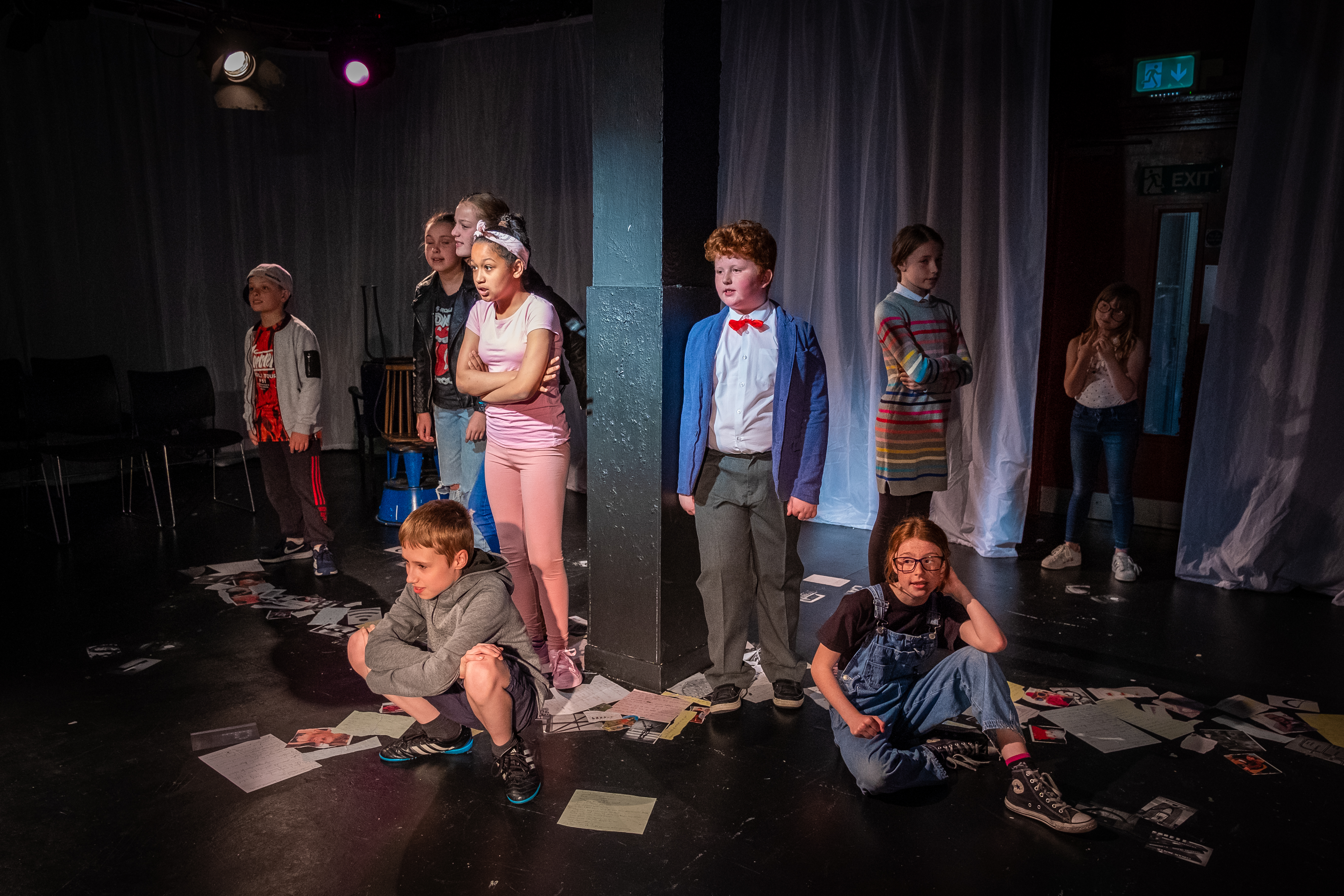 Oldham Theatre Workshop offers an exciting programme of work for young people aged 6- 25yrs. Our workshop programmes are 10 week courses designed to develop young people's creativity and core performance skills.
Young participants will work with experienced theatre practitioners to explore the processes of ensemble theatre making including devising, group writing and improvisation.
The term culminates in the sharing of an original performance for friends and family based around a theme.
We also have opportunities to come and work with us on one of our Summer Schools which are a week long theatre adventure during the summer holidays and will be a chance to work with industry professionals to create an original performance piece with young people.
What's involved?
Our volunteer Workshop Assistant's will be expected to:
Support the Workhop Leader as they plan the activities for the term
Support the Workshop Leader to deliver games/ exercises and develop the performance piece.
Support all the young participants to get the most out of the sessions.
To fulfill this volunteer role you will need:
To be available for most of the ten week term (our terms run during school term times)
To be available for all or most of our Summer School week (if choosing this Workshop Assistant opportunity)
Lots of energy and enthusiasm!
Why get involved?
This volunteer role will give you hands on practical experience of what it's like to work with young people and deliver drama and theatre workshops. You will work with experienced theatre practitioners and be supported to develop and learn new skills. We can also provide references to help you take your next steps on your education/ career journey.
How to get involved?
To apply for this opportunity just follow these simple steps:
Step 1: Sign in to your account or join Take Part to create a volunteer account
Step 2: Accept the challenge
Step 3: Await a response from our team who will be in touch with more information.
For each of our 10 week terms and Summer Schools we have a limited number of volunteer roles available and these will be filled on a first come first served basis.
Ideal Skills
Working with Children 0-5yrs
Working with Children 6 - 12yrs
Ideal Interests
Community Work
Creative and Arts
Learning and Education
Teaching and Training