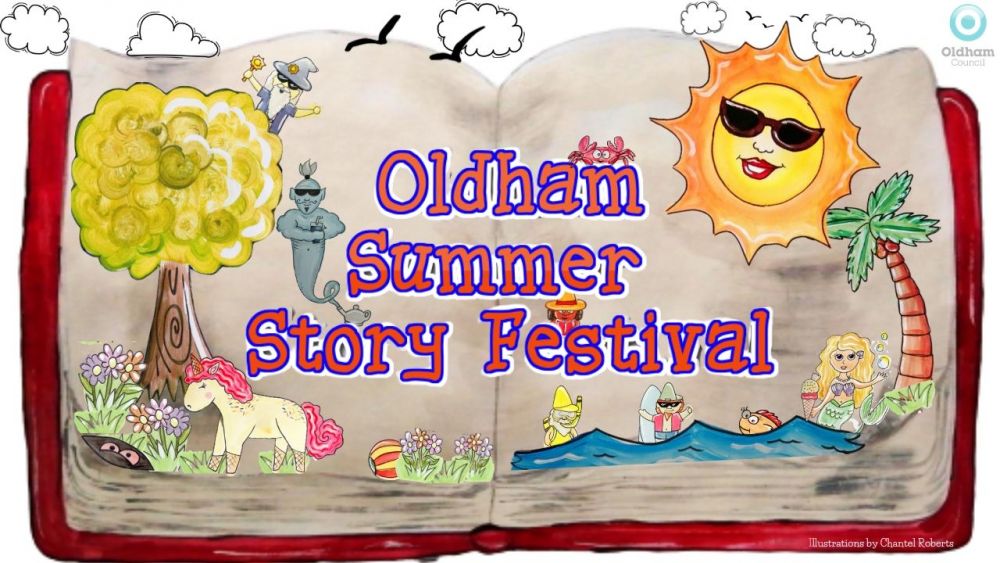 We are so excited about sharing our sizzling Summer Story Festival with you!
Our fun packed programme of drama, music and craft making activities will keep you busy all summer long!
Share our exciting stories.
Act out your own adventures.
Sing, Play and Make!
Oldham Summer Story Festival has it all!
To join in the fun visit https://oldhamtheatreworkshop.co.uk/story-festival/ and don't forget to share with us anything you make or create! You can share your creations via our social media @galleryoldham @OTWOldham #earlyyearsstorytellingfestival
The Oldham Summer Story Festival is brought to you by the Oldham Early Years service in partnership with Oldham Theatre Workshop, Gallery Oldham, Oldham Libraries and the Oldham Music Service.
What's involved?
Just click on the link above and get started! You can listen to a story online, get involved in fun music and craft activities or even do some drama in your own living room!
Why get involved?
It's a great way to keep young children entertained and help them develop their speaking and listening skills and ignite their imagination.
How to get involved?
Step 1: Log in to your Take Part account
Step 2: Accept the challenge so we know you are taking part
Step 3: To join in the fun visit https://oldhamtheatreworkshop.co.uk/story-festival/ now! Share your creations by tagging us via our social media platforms @galleryoldham @OTWOldham #earlyyearsstorytellingfestival
Ideal Skills
Working with Children 0-5yrs
Working with Children 6 - 12yrs
Ideal Interests
Creative and Arts
Learning and Education
Theatre or performance
Music