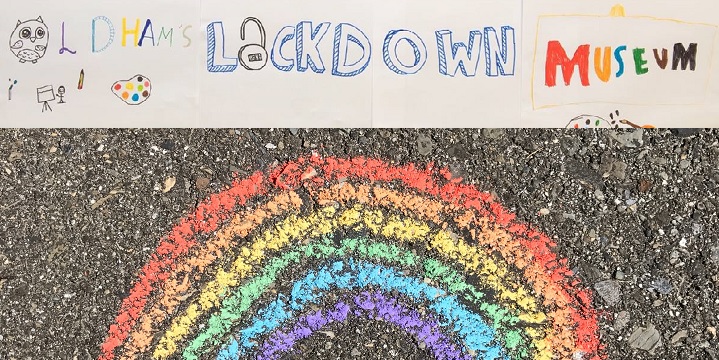 Oldham's Lockdown Museum is a new digital project to collect a snapshot of what life is like in our local area during the Covid-19 pandemic.
There is a saying: 'Change is the only visible sign of life' and what changes we've gone through.
Gallery Oldham is looking for objects, text and images that tell the story of life in lockdown so that we can share them with future generations.
Have you bought or made something unusual? What object sums up the changing world outside or the unchanging reality of staying at home?
Sometimes it is the most ordinary object that tells the most amazing story.
We'd love to share your experiences and ideas, and see pictures (photographs or drawings/paintings) of the objects that sum them up, whatever they are.
Or if you have some writing you would like to share, a poem, letter or social media posts we would love to accept them in to the Lockdown Museum too.
Be part of preserving history for future generations to discover by sending us your contribution now.
What's involved?
To submit something to be part of the museum simply click here and you can upload your contribution.
Why get involved?
This a brilliant opportunity to be part of making history and you will be contributing to a special exhibition. Share the story of your life during Lockdown for future generations to discover.
How to get involved?
Step 1: Log in to your Take part account
Step 2 : Accept the challenge so we know you are taking part!
Step 3: Click on the link to the Gallery Oldham website for further information
https://galleryoldham.org.uk/exhibitions/oldhams-lockdown-museum/
Ideal Skills
Design & Illustration
Photography
Working with Children 0-5yrs
Working with Children 6 - 12yrs
Ideal Interests
Community Work
Creative and Arts
Design
Learning and Education
Teaching and Training
Curatorial/Working with Museum Collection