Join us for the Oldham Story Festival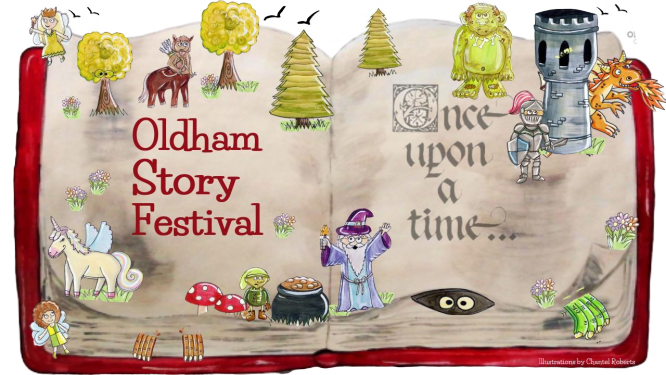 Every week from May 11th - June 15th (as part of the Get Oldham Talking campaign) we will bring you a classic story to be shared with Children, Parents, Grandparents, Great Grandparents, Great Great Grandparents, Aunties, Uncles, Brothers and Sisters.
We are very excited to have worked alongside local storytellers and performers to bring you some of the best loved tales.
We also have some brilliant online videos and downloads with creative activities for you and your little ones to get involved with.
This festival has been made possible by:
Oldham Council Early Years Service, Oldham Theatre Workshop
Oldham Libraries & Gallery Oldham
To jon in the fun simply visit us at https://oldhamtheatreworkshop.co.uk/story-festival/
Event Details
Venue:
Online - visit https://oldhamtheatreworkshop.co.uk/story-festival/
Date:
Mon 11 May - Sat 13 June
Time:
12:37 PM - 12:00 AM