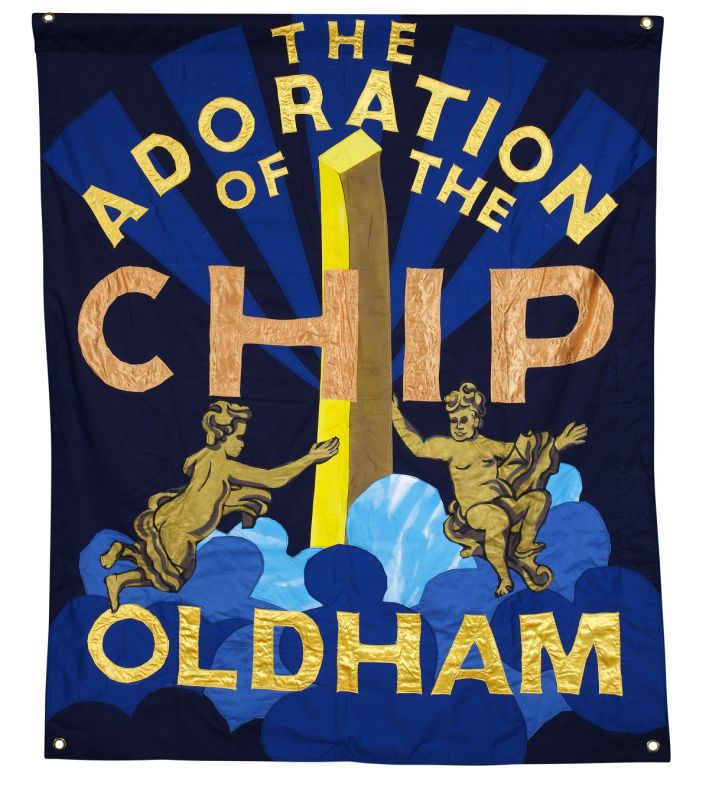 Join in with Oldham Theatre Workshop and learn the Chip Song!
Celebrate National Fish and Chip day and the opening of the world's first fish and chip shop in Oldham in 1860.
The song is a remake of 'The Adoration of the Chip', originally performed in 2009 as part of Manchester International Festival.
What's involved?
Click on the link below to see the video and learn the song!
https://oldhamtheatreworkshop.co.uk/chips/
Why get involved?
- Get your karaoke on and have some fun
- Enjoy being entertained by some fab performers from Oldham Theatre Workshop
- Learn about Oldham's chippy history
How to get involved?
Step 1: Log in to your Take part account
Step 2 : Accept the challenge so we know you are taking part!
Step 3 : If you would like to share your version of the song on social media you can use #takepartoldham #loveoldham
Ideal Skill
Working with Children 6 - 12yrs
Ideal Interests
Learning and Education
Curatorial/Working with Museum Collection
Theatre or performance