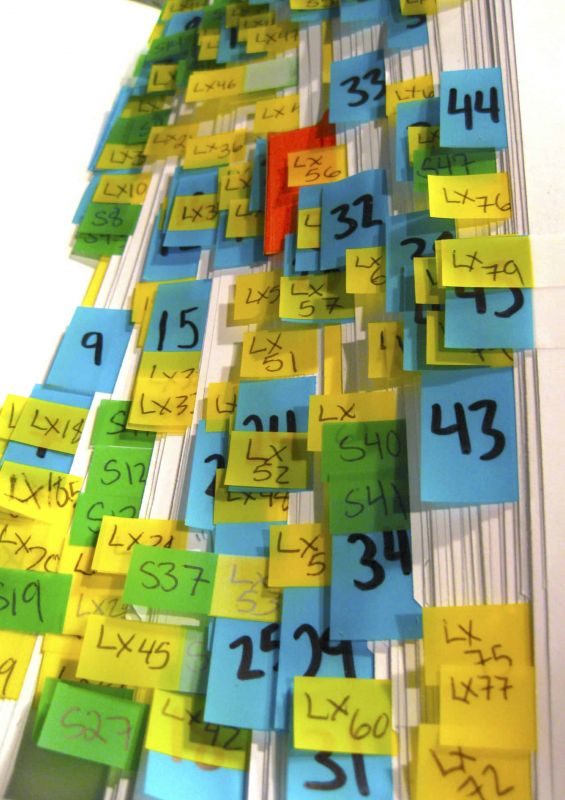 Oldham Theatre Workshop
Stage Management Course 13+
As we are unable to deliver our Summer programme of workshops and courses at our building this year we have decided to design and deliver a range of theatre opportunities on-line.
Throughout this six week course, we will offer participants the chance to learn about the core elements of Stage Management, and specifically the roles of ASM (Assistant Stage Manager) and DSM (Deputy Stage Manager). Working with Ailsa Bonner (one of the UK's leading Freelance Stage Managers), participants will be able to try their hand at many different elements of stage management remotely, from paper props and essential show paperwork, to cueing a show.
Stage management is an integral part of theatre making. A good understanding of stage management helps performers understand the many elements that go into creating theatre. It is also a fantastic career prospect within itself, being a creative and collaborative role.
About Ailsa Bonner
Ailsa trained at RWCMD, receiving an MA in Stage and Event Management. She has since worked in many of the UK's regional producing theatres, including the New Vic in Staffordshire, and the Watermill Theatre in Berkshire. She has also worked for Northern Broadsides and Shakespeares Globe. Last year Ailsa was the DSM for Amélie The Musical (nominated for Best New Musical at Oliviers 2020). Most recently Ailsa has done work as a corporate show caller, and has worked as a Production Supervisor and Workshop Facilitator at RWCMD.
Dates / Times
First Session: Saturday 25th April
Times: 1:00pm – 2:00pm
Half Term: 23rd May (No session)
Final Session 06 June 2020
To find out more see https://oldhamtheatreworkshop.co.uk/events/stage-manager-me-13-25-summer-2020/ or e-mail us otw@oldham.gov.uk. When you accept the challenge we will be in touch with details of how to register on the course..
What's involved?
The Stage Management course is a six week online course to help you learn more about this exciting theatre role!
Why get involved?
Maybe you are interested in pursuing a career in theatre or maybe you have just alwasy been interested by what goes on behind the scenes, either way this course will give you valuable insight in to he backstage roles of theatre and the vital and exciting work of stage managers. It's a great way to learn some new skills and et some experience from the comfort of your own home!
How to get involved?
Step 1:Log in to your Take Part account
Step 2: Accept the challenge
Step 3: Someone will be in touch to confirm your course booking!
Ideal Skills
Event Management
Project Management
Ideal Interests
Learning and Education
Theatre or performance