Walking through a rainbow
With everyone sharing their rainbows of hope at the moment, it got us thinking. We have all sorts of rainbows at Gallery Oldham.
Some are in paintings whilst others are light installations where you almost feel like you are walking through a rainbow.
When you take either of our big lifts upstairs to the galleries, you are stepping inside an art installation created by artist Peter Freeman (2002).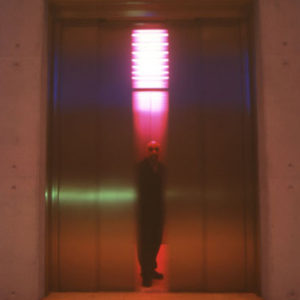 Pink and green lights inside the lifts create an altered perception. You step inside and become part of the piece yourself! Once inside the lift the visual system of your eyes are affected by the coloured light and as the doors open the world looks a different shade.
The Pink Lift makes everything look a shade of green! The Green Lift makes everything look a shade of pink! It's almost like stepping into a rainbow! Click here to read an interview with the artist Peter Freeman who created this work and hear all about his inspiration.
https://galleryoldham.org.uk/walking-through-a-rainbow/
We know there are lots of you who are artists too and have created your own rainbows including drawings, paintings, window and garden displays.
Or perhaps you've been inspired by our rainbow finding story and have discovered rainbows hiding in your own home! We'd love to see your work! Send us a picture of your rainbows to @galleryoldham and share your creativity and support for our essential workers.
What's involved?
Just send us your rainbow pictures to @galleryoldham - we can't wait to see them!
Why get involved?
It's a great way to share your creativity and show your support!
How to get involved?
Step 1: Log in to your Take part account
Step 2: Accept the challenge so we know you are taking part1
Step 3: Send us your rainbow pictures and creations to @galleryoldham
Ideal Skills
Working with Children 0-5yrs
Working with Children 6 - 12yrs
Ideal Interests
Creative and Arts
Design
Learning and Education